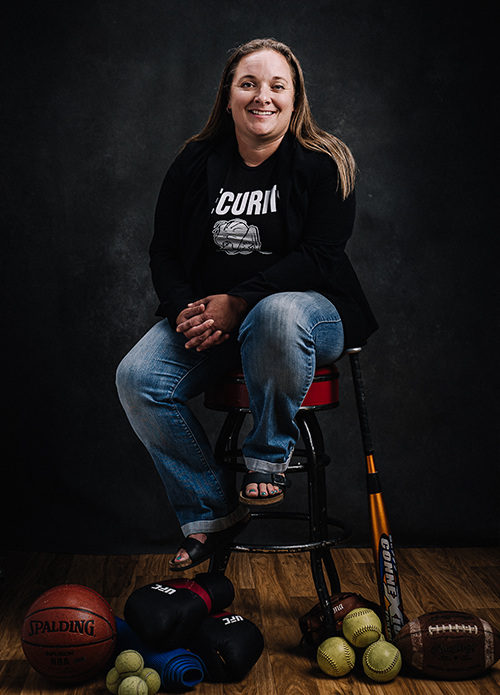 My name is Carrie Kosderka-Farrell. I am the odd combination of mental health counselor and softball coach. I knew I wanted to be a coach at a young age. I love the competition, but over time I grew to care much more about the character of my players and building quality teams.
I started coaching in high school, and following my playing career at the University of Utah, I stayed in Salt Lake and became an assistant coach for the Utes. After two seasons, I made the choice to leave the world of D1 sports and became the head softball coach at Concordia University in Portland, Oregon. It was a small NAIA school with a poor record in softball.
I love to build and so that is what I did. In my 13 seasons, I took Concordia from 6-23 to a third-place finish at the National Championships in 2015.
During my time at Concordia, I also earned my Master's degree in Counseling. I quickly saw a need for mental health support for our athletes, but I was also acutely aware that it was taboo for an athlete to go and see a counselor. During the latter half of my time at CU I became the Assistant Athletic Director of Student Welfare and Development.
I also developed a leadership class for our athletes. Winning remained important but the athlete's welfare became the priority. I was able to challenge my own teams as well as other teams at Concordia to focus on developing a positive culture.
Following my college coaching years, I continued to coach high school and youth softball, but my primary focus focus was my day job. In 2017, I became a full-time therapist and started my own practice, specializing in working with kids, teens, and young adults. Most of my clients are athletes ranging from college to youth sports, from baseball to mixed martial arts. I also work with young people who struggle with chronic pain and illness.
One of my other passions is to consult for college and high school coaches and athletes. I have traveled around the world to work with many teams, coaches, athletes, and administrators. Sports has changed significantly over the past several years, and it is becoming more and more apparent that mental health is just as important as physical health. I love to educate and inspire those in the sports world to pursue self-improvement and mental wellness.